Typical applications for geogrid include; soft soil stabilization, base reinforcement, embankments, working platforms and haul roads.  Whatever the application, we have you covered and we offer our rolls at competitive prices.
The Tenax single layer bi-axial geogrid is a polypropylene geogrid especially designed for soil stabilization and reinforcement applications. Tenax geogrids are manufactured from a unique process of extrusion and bi-axial orientation to enhance their tensile properties. Tenax geogrids feature consistently high tensile strength and modulus, excellent resistance to construction damages and environmental exposure. Furthermore, the geometry of Tenax geogrids allows strong mechanical interlock with the soil being reinforced.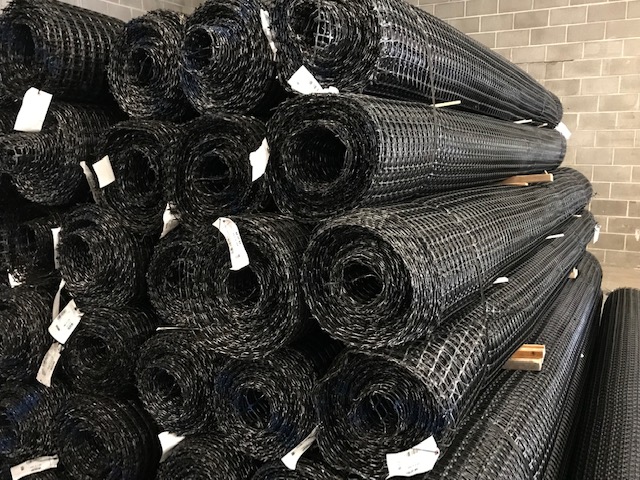 Whenever a paved or unpaved road needs to be built on soft or saturated soil, settlement may take place during or after construction, with serious consequences for the life span of the road. Geosynthetics allow for the reduction in the thickness of the base layer and they increase the service life of the structure whilst utilizing lower grade fill material.